Customer CTC
Logo - Facelift
Business cards
Homepage
Standard / mobil
german / englisch
Corporate Video
(click on image)
"
"When the third business partner approached my non-existent homepage,
I knew that I needed her. Sure, the movie is a highlight. Nobody has that
in my industry. WayOf.Net has also convinced me of the facelift of my logo.
Now my appearance is perfect. I have since received the most positive feedback."
Ricardo Soler - CEO CTC
Customer S-O-S
Corporate Video
"The film has captured the spirit and all the strengths of us. We show this with pleasure
in the net and at fairs. I go so far as to firmly believe that this movie
moved good jobs with us and thus has already paid several times."
Tom Witt - CEO S-O-S
Customer Allianz - Olaf Topp
Corporate Video
eMail-Tool
(click on image)
"It works. If a satisfied customer recommends me, he just needs mine
Mail to send, with the note, please click on the play button. I have that very fast
noted at the new contacts."
Olaf Topp - Allianz General representative in Delmenhorst
"Our nationwide network knows the
challenges of small to mid-sized companies
in communications, it specializes in it.
What goals do you want to achieve? Which
tools are optimal for your internal and
external communication?
Content is King. Defining content, producing
texts, photos, audios and moving images
that always pay for the brand with
reasonable budgets is and remains
the decisive factor for success."
Best regards!
Ulli Held
CEO WayOf.Net
To the point.
The PROVINZIAL campaign for cinema / internet / radio and poster. Created in
close cooperation with the customer, the lead agency and essentially created
and produced by WayOf.Net.
The challenges for an integrated campaign in all media are still very high.
Sure, that makes sense only with a higher budget for a nationwide brand.
But this example shows what is especially possible through the digitization
of advertising media.
We have experts in the network who pay close attention to details during
production in order to efficiently serve as many media channels as possible.
120 second version on the customer's homepage
20 seconds pre-roll spot - shown on various websites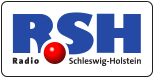 Imprint
Responsible for the content: Ulli Harraß
Links:
WayOf.Net has no influence on the content of external sites. WayOf.Net dissociates itself hereby expressly from all contents of the sides, which are accessible
directly or indirectly via www.wayof.net and makes their contents also not own.
Copyright:
All texts, images, graphics, sound, video and animation files are subject to copyright and other intellectual property laws. They may not be copied, modified or used
on other websites for trading or distribution purposes. Our Internet pages also contain material that is subject to the copyright of third parties who have made it
available.
No warning without previous contact:
Should contents or presentation of this website violate third-party rights or statutory provisions, we ask for notification without issuing a cost note. Rightly disputed
passages are removed immediately, so that the intervention of a lawyer is not required. Nevertheless, we will refuse you all costs without prior contact.
General Privacy Policy
(1) If you access this website or download data from these pages, information from us will be stored and processed in a log file. This process is done anonymously.
Conclusions on your person are not possible.
(2) It stores: your IP address, the date and time of the page view, the page called or the name of the retrieved file, the amount of data transferred and the message
indicating whether the access / retrieval was successful.
(3) This data will not be used for commercial purposes. The evaluation serves solely the statistical preparation and improvement of our Internet offer.
A look behind the scenes of WayOf.Net. Why it sometimes takes 7 months to produce 30 seconds.
check - plan - act
Do you already unlock the full potential of your existing customer relationships? Do you
automatically generate leads? Are you planning e-recruiting? Do you use mobile learning?
Which of the tools should you use at all or even more intensively? How do you produce
professionally attractive content - even yourself?
WE like to call you on request. Have a look at our diary and make an appointment: